Location: Asheville North Carolina area (Buncombe County.)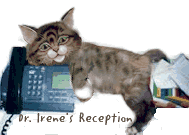 Please call 551-333-5937  if you are interested in psychological services.. Remote services are also available in North Carolina and New York, and where state laws permit.
Note:
I do not perform court evaluations nor supply expert witness testimony.
I do not give referrals.