Location: Asheville North Carolina area (Buncombe County.)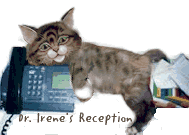 Call or text 551-252-5885  if you are interested in psychological services. At this time all sessions are remote and are available for North Carolinians, New Yorkers, and for those living in PSYPACT states. Psychologists licensed under the authority of PSYPACT may practice in member states.
Note:
I do not perform testing, court evaluations nor supply expert witness testimony.
I do not give referrals.