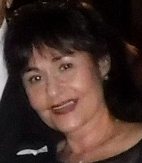 "Dr. Irene," author of the archived  Dr. Irene's Verbal Abuse (Site)! 
 Dr. Irene offers over 30 years of post- doctoral clinical experience in the evidenced-based, behavioral practice of clinical psychology. 
Greetings, and thank you for visiting my pages. I specialize in treating individuals, couples, and families who are struggling with verbal and emotional abuse issues. These include trauma and PTSD, codependency, anger management, "love addiction," mood disorders, etc. In these days of COVID I am happy to work with you remotely with a secure video connection or telephone. Most often I work with people whose partner's actions are motivated by narcissistic or sociopathic traits. In addition I treat depression, bipolar, panic and anxiety, stress, marital/relational, and general psychological problems. Extensive research demonstrates the effectiveness of "evidence-based" approaches to psychotherapy. My goal is to help you be where you want to be and gain control of  your life. You will learn to:
Direct your life in accordance with the values you cherish.
Run your life, rather than let life run you.
Recognize that you are the only one who controls you!
I will meet you where you are in life, and, if you agree, help you attain empowerment skills. Three concepts will guide our work:
Mindfulness
Acceptance
Self-control
Warmly, Dr. Irene